Hey there,
I know there are some people around here who know about PHP. I'm oriented object PHP.
Here is my problem, you'll find code parts below. I'm making my own website where people will find my CV, my works, passions and everything. People can register and edit their profil. I started to work on an "Avatar Customization" part (which is new for me). I am having an error message from the beginning and I don't know why actually...

Here's the code :
This is the form :
This is just the index file, calling a controller on clic
This is the controller on clic, which gives me the error...
I haven't checked on google and I refuse to do it for now, I guess that I have enough knowledge to find out by myself, I just need... advices ? A tip or something if you find out my error
Here is what my website looks like if you want to see ^^ It's far from being done, I've just put the main stuff in there for now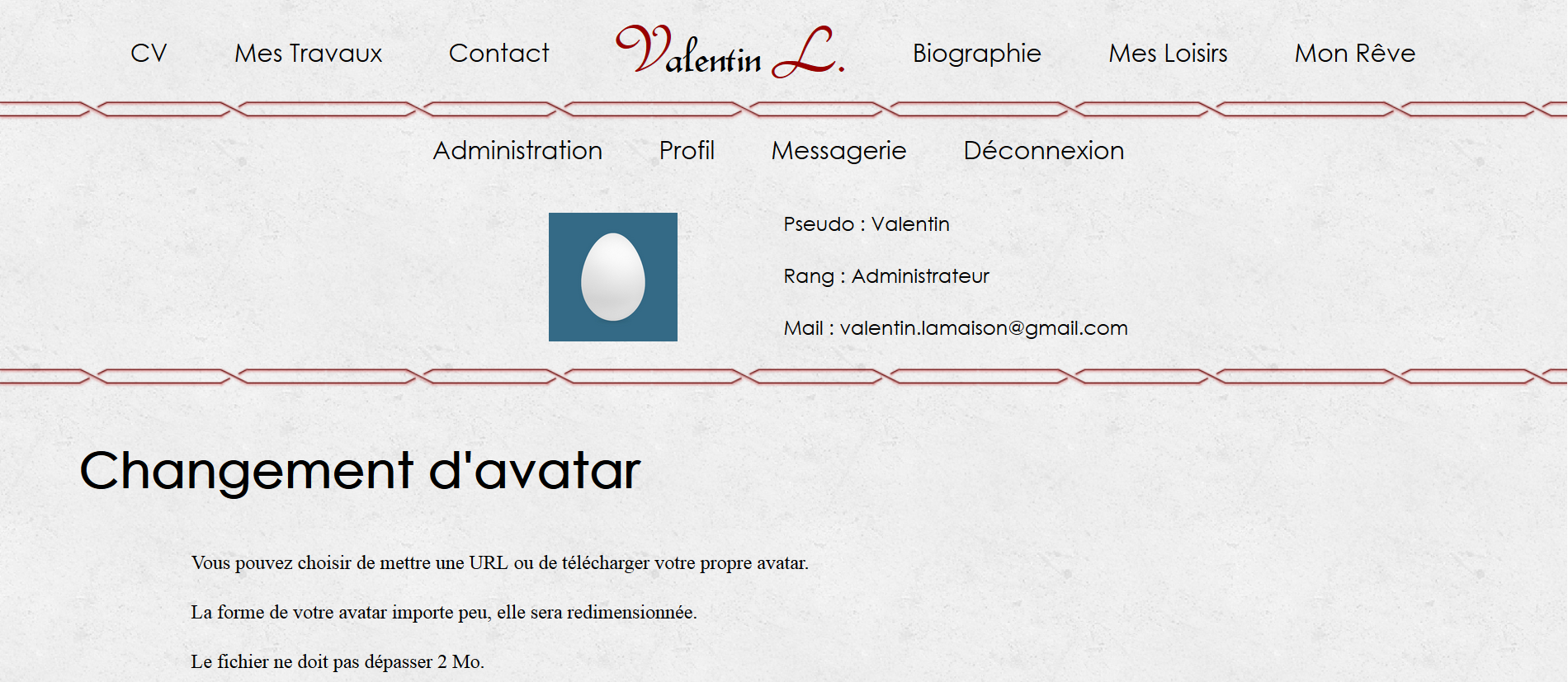 Cheers